The celebrated architect and designer explains how Italy has influenced his work, and his upcoming talk on London's "Italian" skyline at The House of Peroni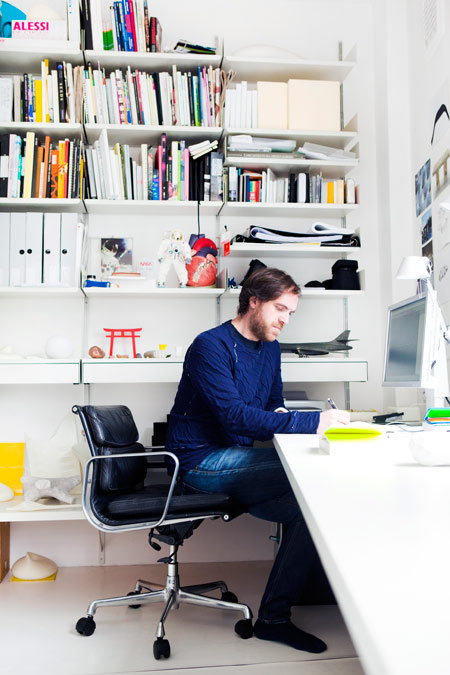 Words Betty Wood
Photography Elliot Morgan
Opening on 3 July at 41 Portland place, The House of Peroni is a month long celebration of contemporary Italian culture, featuring some of the most innovative names in the fields of design, architecture, fashion and food.
Betty Wood talks to Italian architect and designer – and The House of Peroni creative council member – Andrea Morgante about the impact of Italian architecture on London, how his national identity has shaped his work and the future of London's skyline.
You designed the interiors of the Ferrari Museum in Modena, one the most iconic Italian brands in the world – how important is your national identity to your work? How does it manifest itself in your practice, beyond the clients you choose to work with? 
I've been living and working in London for so many years, I'm not sure whether my Italian chromosomes are still functioning correctly, so it is actually difficult to really separate my Italian cultural legacy from the last 13 years spent working and living in London. The Ferrari Museum was an amazing challenge, filled with great ambition, as my work had to embody and reflect the values of a brand that has become a legend. Creative Italians are generally recognised for their multi-disciplinary, passionate attitude – this polyhedric portrait I recognise in my work. During the construction of the Ferrari Museum I was working on site for two weeks each month, talking to contractors, meeting the client on a daily basis and taking photographs. Back in London, I was constantly updating drawings, issuing new technical details, making new sketches and models, and eventually writing the book with Electra. Despite the obvious constraints, I get incredibly excited being involved in each discipline. On site I was even jealous of the guy who was applying the fine cement render; I really wanted to get the trowel off his hands and try it myself…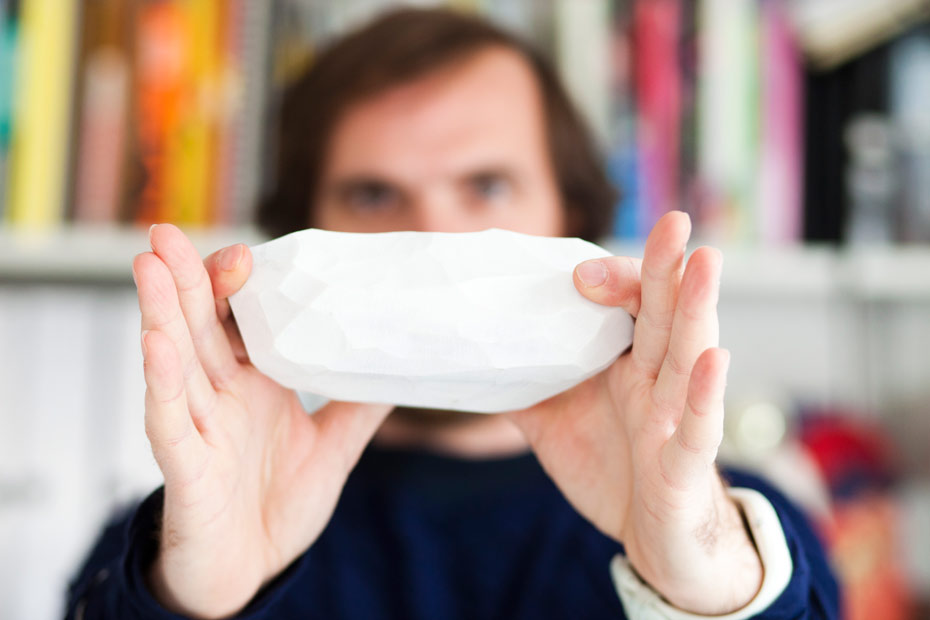 The Italian model of learning is very different to the British; you studied architecture before moving into product design – how has this benefitted you as a designer? 
When I began my studies in architecture, the option to study product design was relatively new. I was deeply interested in design but wanted to learn about architecture first, as this profession is far more complex and requires a profound commitment. In front of me I had glorious examples of "Maestri" such as Castiglioni, Magistretti, Colombo, Sottsass, architects who created amazing product designs. Growing up with these heroes, you soon realise that there is no real boundary between architecture and design. As an architect you should be able to face and process challenges that can range from a few millimetres to a few hundred metres. This freedom to create and approach different scales is one of the most exciting parts of my work. Two years ago I was drawing the minute hand of the Grow watch for Alessi (just 2 millimetres wide), whilst at the same time finalising the details for the Ferrari Museum's roof, 3,000 square metres of double curved aluminium.
Your projects are often influenced by nature, organic structures and forms: how do you negotiate the relationship between form and function when you're approaching a new project?
This relationship is based on instinct, on interpreting and rationalising something non-tangible and often neglected. Since I was a kid I had a profound passion for anatomy, and I guess this early enamourment attracted me to the functionality and serenity offered by nature. Porous bone structures or the gentle structural diagram of a leaf are invaluable source of inspiration: designs originating from these observations resonate instinctively with people, without the need for over-complicated explanations.
On 6 July, you're giving a talk entitled "Italian Design And The London Skyline" at The House of Peroni, which you're on the council of: how did you become involved and how in your opinion has Italian design shaped the capital's landscape?
The invitation came directly from (fashion designer and The House of Peroni creative council member) Carlo Brandelli – we share a lot of interests and it worked immediately from the start. I was asked to produce two distinctive original works for The House of Peroni, whilst contributing on other levels, from public talks to identifying the new generation of creative talents.
My talk on 6 July will be a journey through history, demonstrating how ancient Roman architecture is still shaping London's skyline. I will demonstrate how Borromini's work directly influenced digital-parametric architecture and how an entire city like London can be identified by a single spoon… It should be quite an unorthodox and entertaining workshop.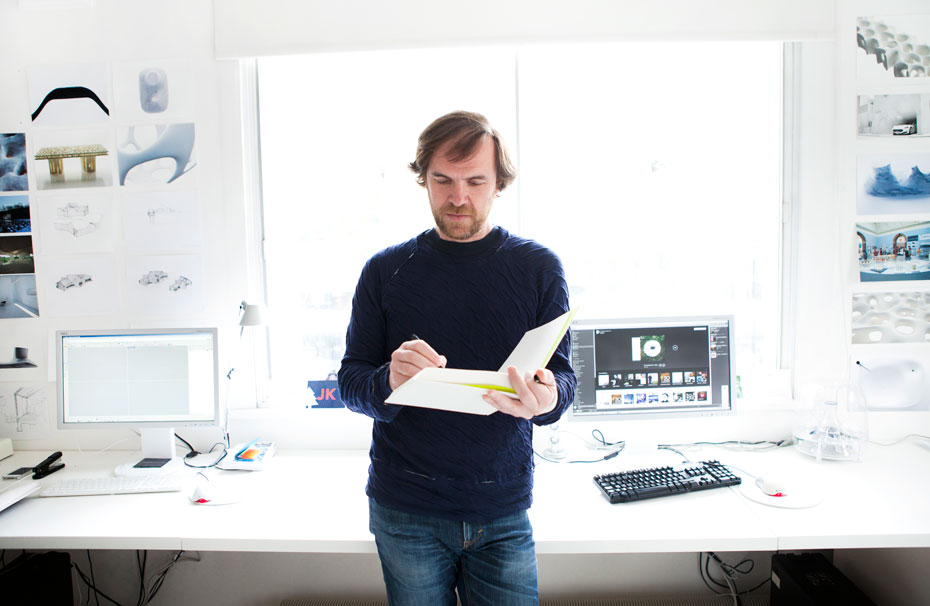 The Shard –  London's biggest architectural project of the last 100 years – was designed by Italian architect Renzo Piano: do you think it marks a resurged interest in Italian architecture?
I wish I could support this theory but I believe that the most powerful influence generated by Italian architecture over London's built environment is now quite extinct. Remarkable contemporary examples, like Renzo Piano's Shard and Central Saint Giles are fine buildings conceived by an Italian architects whose language, ironically, shares a lot tangencies with the British hi-tech language of Rogers and Fosters. The fluidity and speed of communication has somehow blurred national cultural boundaries – it is becoming increasingly difficult to catalogue architecture in terms of specific country of origin.
How can we negotiate the protection of the capital's historic views whilst pushing forward as a centre for international architectural innovation?
This is a beautiful subject, and quite urgent too. Before evaluating the construction of new landmark buildings, London needs to address the issue of infrastructure. I'm personally more interested in what is happening on ground level rather than 60 metres above, because that's where we spend most of our time, and it's here that the quality of architecture can truly transform our society. In big cities like London, cars are becoming obsolete. More surface should be devoted to pedestrians and bicycles. Rogers' proposal in 1986 to transform Embankment along the Thames into a pedestrian-only area was labeled "visionary" back then but now I think we are ready. Imagine gray tarmac being replaced by beautiful paving, trees and a better, lighter air to breathe, the sound of people walking and talking. This might not be iconic architecture, but it is still architectural innovation, as it transforms our environment and creates a better city where we can work and live.
Andrea Morgante's interactive talk "Italian Design and the London Skyline" takes place 6 and 7 July at The House of Peroni. The event is open to people 18 or over only, book your tickets at www.thehouseofperoni.com/‎