Curator Simon Njami selects five images taken by contemporary Magnum photographers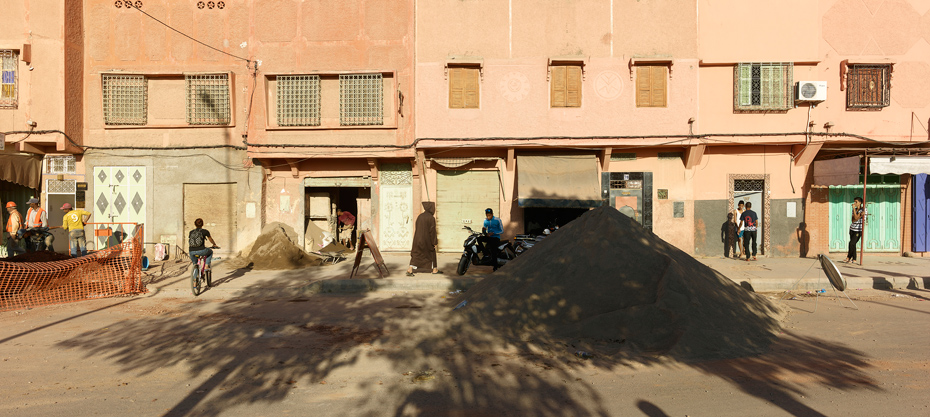 As work continues on the world's largest photography museum, the Marrakech Museum for Photography and Visual Art (due to open its doors in 2016), the MMP+ have collaborated with the iconic Magnum Photos on a unique exhibition exploring the bustling Moroccan city through the gaze of the camera lens.
Jim Goldberg, Susan Meiselas, Abbas, Mark Power and Mikhael Subotsky spent two weeks in the city in the build up to the exhibition's opening earlier this month, producing new works by submerging themselves in local culture as they sought out unique windows onto life around them. With the exception of Abbas, none of the photographers had visited the city before, making the experience one of firsts. From language barriers to 'soul-sucking' camera lenses, the exhibition's curator, art critic and pioneering curator of contemporary African art Simon Njami talks us through his favourite shots from the show.
Mark Power
Mark would see himself as a shadow. He would select his location and stay there for hours, waiting for the right shot. From the distance allowed by his camera, he could avoid any kind of interaction with the people. After a moment, he would become invisible.
This particular image illustrates the atmosphere he wanted to capture perfectly. Humans are there, ignorant of the photographer's gaze, doing whatever they are doing, while the contrasts that forged the city are captured in an apparently neutral manner.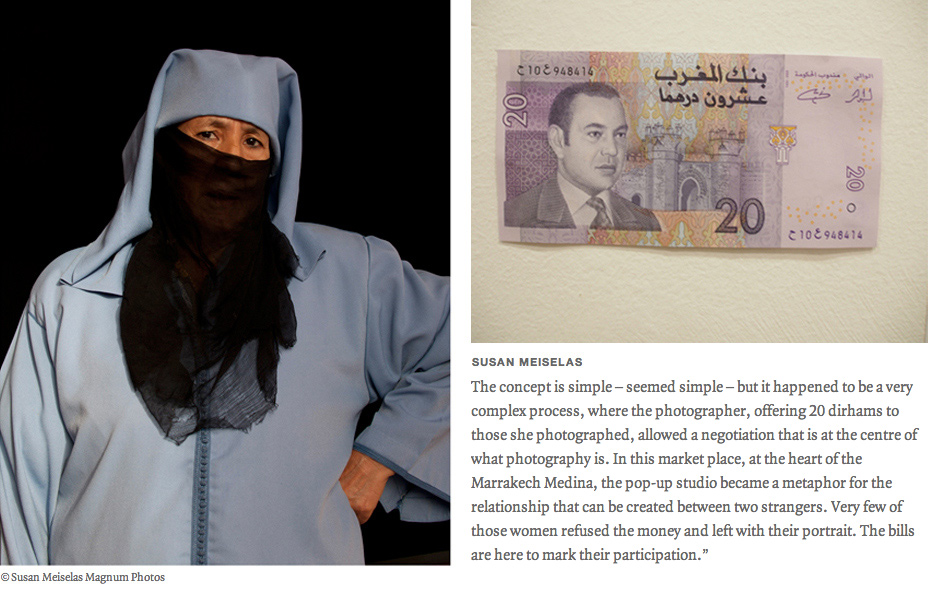 Jim Goldberg
Jim wanted to engage with people, to be visible and tell them that he was a storyteller, not a tourist. What he was interested in was depicting the inhabitants of Marrakech in their own truth. This, at times, was difficult because some of his subjects "didn't want their souls stolen"…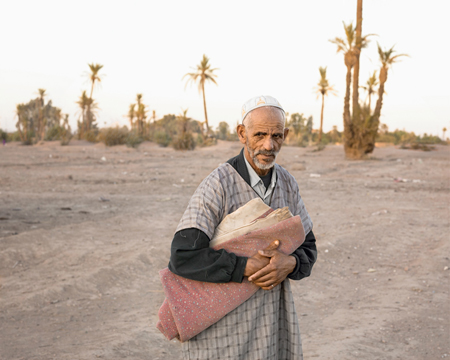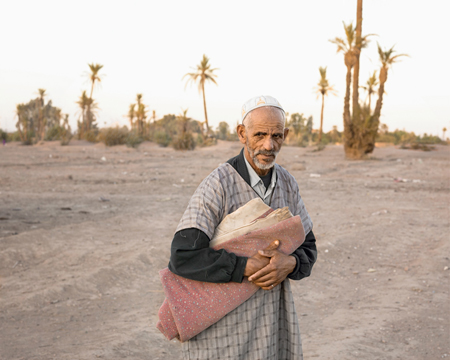 Mikhael Subotzky
Mikhael embarked on a strange journey. On the back of a motorbike, he cruised the city, holding his magic stick (six GoPro cameras recording on a 360° angle), capturing images he didn't really know were there. The result, after a long editing process, was a chaotic and poetic portrait of Marrackech in which he was both "the seer and the seen".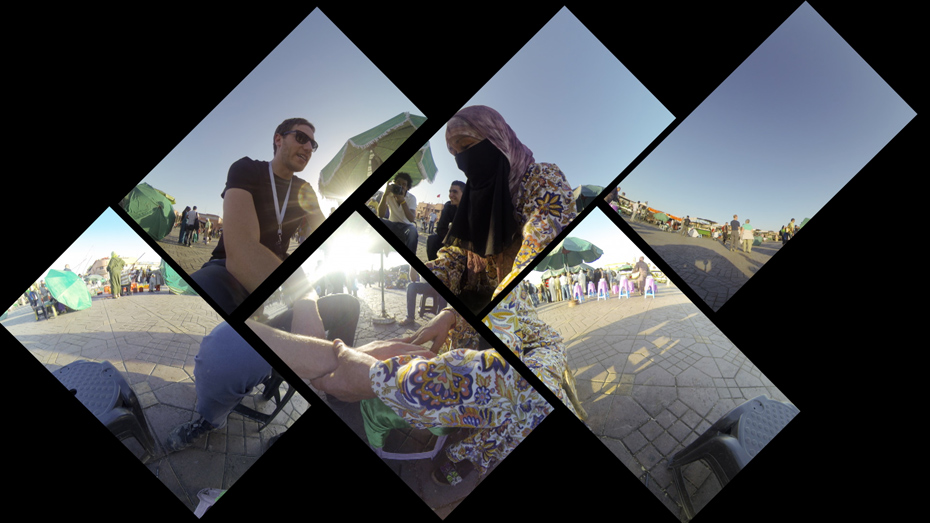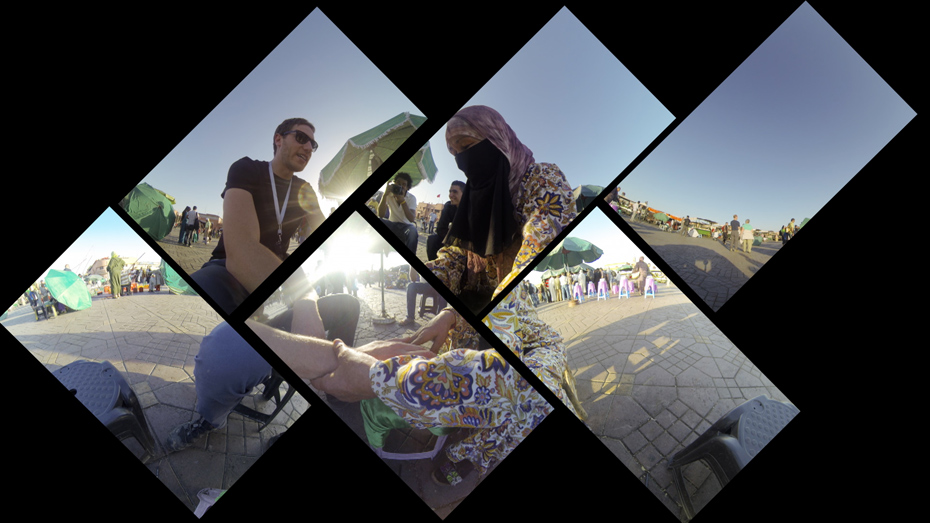 Abbas
Among the five photographers involved in the Marrakech experience, Abbas was the only one who had visited the city before (20 years earlier). He was also the only one to speak French, which allowed him to communicate . But communication was not really what he was looking for: he was struck by the shadows. For him, people, objects, building, everything he could see, were part of a huge and impenetrable shadow.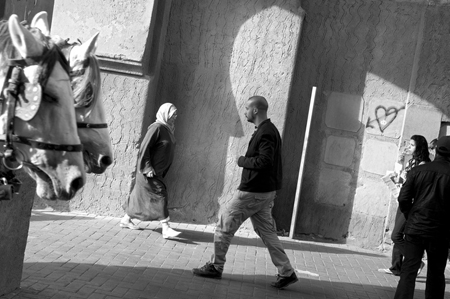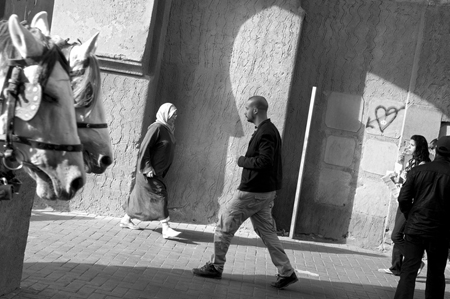 A Portrait of Marrakech runs until 1 February at the Marrakech Museum for Photography and Visual Art's temporary site, El Badia Palace, Ksibet Nhas, Marrakech