Photographer Polly Brown talks us through her new monograph documenting the office plants of some of the world's most iconic brands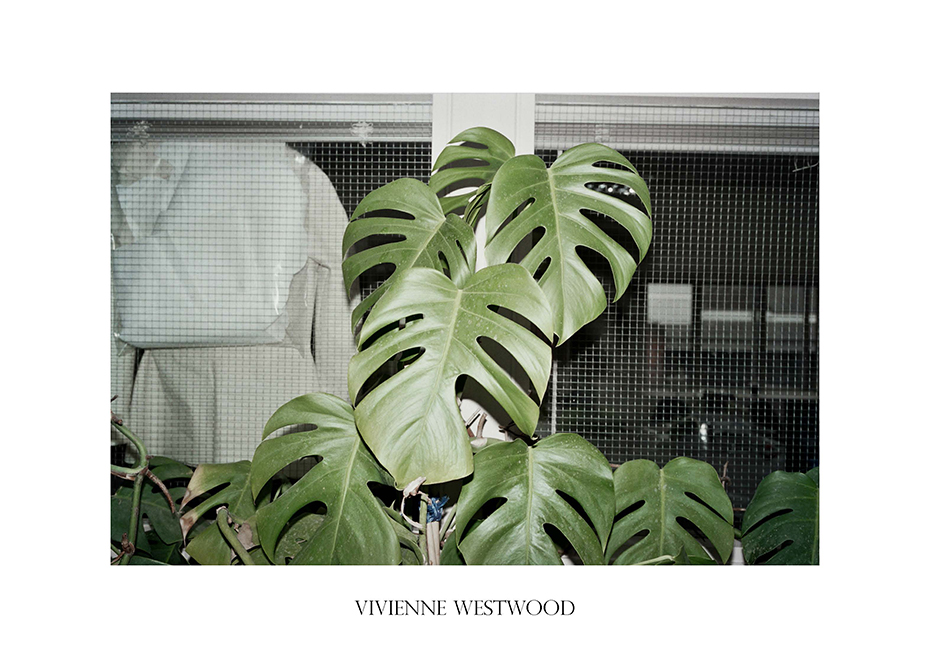 "One image I really like is Vivienne Westwood's", Polly Brown tells me as she flicks through the pages of her new monography, PLANTS. "It was one of the first ones I shot and Vivienne and Andreas have been super supportive of the project from the very beginning." The book's launch in London and New York this week brings to a close the two-year project, which has seen the photographer traverse the globe photographing the office plants of the world's biggest brands.
Starting in London with Westwood's plant – "They didn't name it, though I did find it funny they referred to it as a 'he' all of the time"–  the project grew from a project commissioned initially for Ronnie Wood's Whisper Gallery. "It was an open brief. They gave us the title 'Identity' and I didn't really want to work with my own identity."The show itself was sponsored by a few brands, so I thought it was interesting to investigate brand identity".
Surprisingly for Polly, the project connected with people: "People kept on talking to me about it, it really resonated with them on a base level," she adds, "it's not that long since we were all working in fields, and we're working in these highly artificial environments. I think on some level, it tapped into that ingrained desire to reconnect with nature, however small".
"Playboy's was called Maringa. They told me some of the plants in their office were actually leftover props from shoots, they'd been strategically placed"


The effects of plants in the work place are well documented by scientists – "they clear the air, they help with mood – and, as a talking point they are surprisingly successful. "Everybody names their office plant" Polly breezes, "Playboy's was called Maringa. They told me some of the plants in their office were actually leftover props from shoots, they'd been strategically placed. I didn't know whether to be disturbed, or grateful they'd been saved from that life of strategic placement," she laughs. Happily, Maringa continues to flourish due to the generous attention of one woman in their office, who's "single handedly stopped her from dying five or six times – she's hardened to a life at Playboy I feel!"The monograph, which features plants from Moët, Adidas, Vivienne Westwood, The New Yorker, Microsoft, and Paul Smith amongst others, offers a snapshot of the ubiquitous working worlds of these commercial institutions. "Obviously, you have detritus from the office around. As the project went on I became more reflective of the environments; the picture I came away with became subconsciously more and more like the space when I was in it. Isabel Marant is a good example: we had another option we were going to use for her, a plant with big round leaves, and it was a nice picture but it wasn't right. Having been in the office, which was an extension of Isabel's aesthetic, she had an extremely close attention to detail, and the image I went with in the end was more fitting – elegant, neat and reflective of this."

What can we finally take away from the images? What did Polly take away? "I got obsessed with the pulleys on the blinds" she says, smiling ruefully. "You know what I mean, those plastic little bobbly-things?!" She laughs. "It became, more than anything, an investigation into office aesthetic" she concludes. "They are strange environments, I mean, everybody knows someone who works in one, and if you actually think about it, they're kind of weird. You see the same people all day; there are things you have to have, like waste paper bins – they're incredibly artificial environments and every element of them has been pared down to be as useful as it can be." In that, offices perhaps say more about us even than our homes, with plants being the pets befitting productivity.

PLANTS is out now through Pau Wau. Click for more information