Photographer Nancy Baron shares exclusive photos from her new book on Palm Springs, California, and discusses the uniqueness of  a town frozen in time
Palm Springs is a desert paradise – regardless of your definition of paradise – as there is something for everyone in this beautiful oasis. The San Jacinto Mountains block the clouds from the valley, allowing the sun to shine down on those lucky enough to spend time there. There are countless activities to enjoy – from hiking, horseback riding, golf, tennis, swimming, cycling – to lying by the pool with a cool drink and a good book, or floating the day away in the pool (listening to the rustling palms). 
I had visited Palm Springs for many years. When it became my second home (about 10 years ago) I was amazed to learn how much more there is to the town than I had seen as a visitor. I was fascinated by the devotion of the self-proclaimed modernists, to mid-century modern design and lifestyle and to its preservation. They are re-enacting a time in American history that many of them are too young to remember, or if they do remember, they now see the era through the glowing filter of a warmer, gentler time. Their commitment to the mid-century modern lifestyle bonds this vibrant community. I began to document the places and people that the occasional tourist rarely sees. I wanted to share my take on Palm Springs with the world, letting them know that there's more to the town that meets the eye. Documenting my discoveries gives me the chance to clearly show what I love about this town. The devotion to design and the mid-century modern lifestyle is there to be discovered and documented as I find it, with strict attention to detail, in all of its colourful glory. Finding a place where people love to be is worth sharing.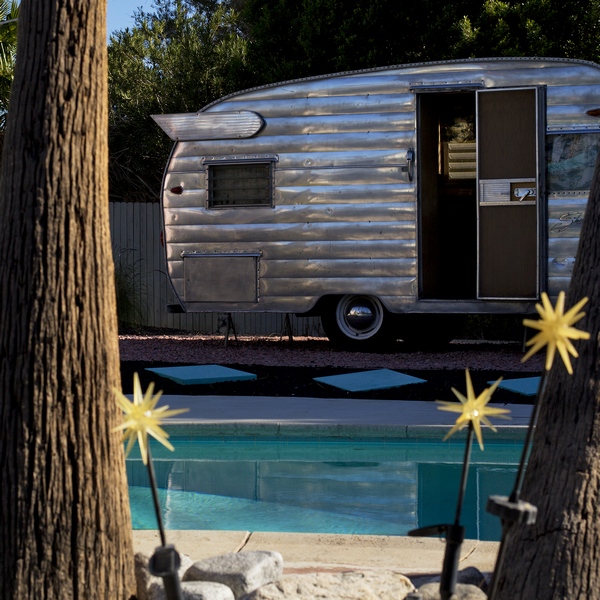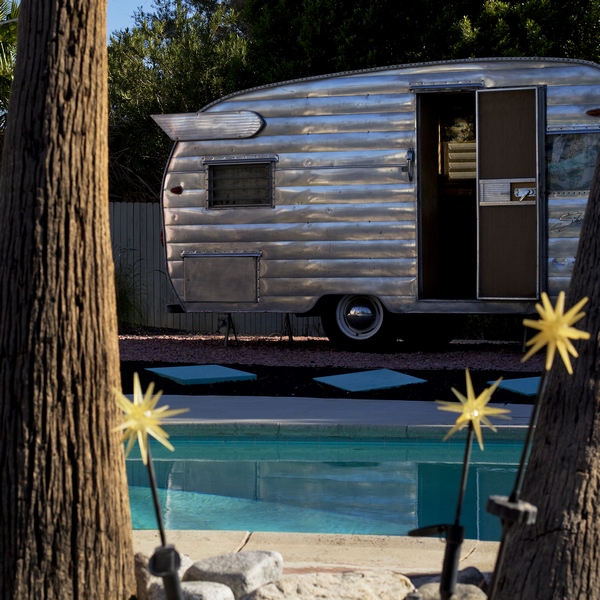 Palm Springs is a small town with big city sophistication; including a world-class art museum, some of the best vintage shopping in the world, and great restaurants. There are several star-studded festivals, including the Palm Springs International Film Festival, the Palm Springs Photo Festival and the Arthur Lyons Film Noir Festival. Tour guides are around to give walking or riding tours of the countless mid-century modern architectural masterpieces. Modernism Week draws modernism devotees from all over the world. With a beautiful international airport designed by modern architect Donald Wexler, it's easy to access all this wonderfulness. Because the town is so small, once there, getting around is a breeze too. All this and some of the friendliest people in the United States makes it hard not to fall in love with Palm Springs.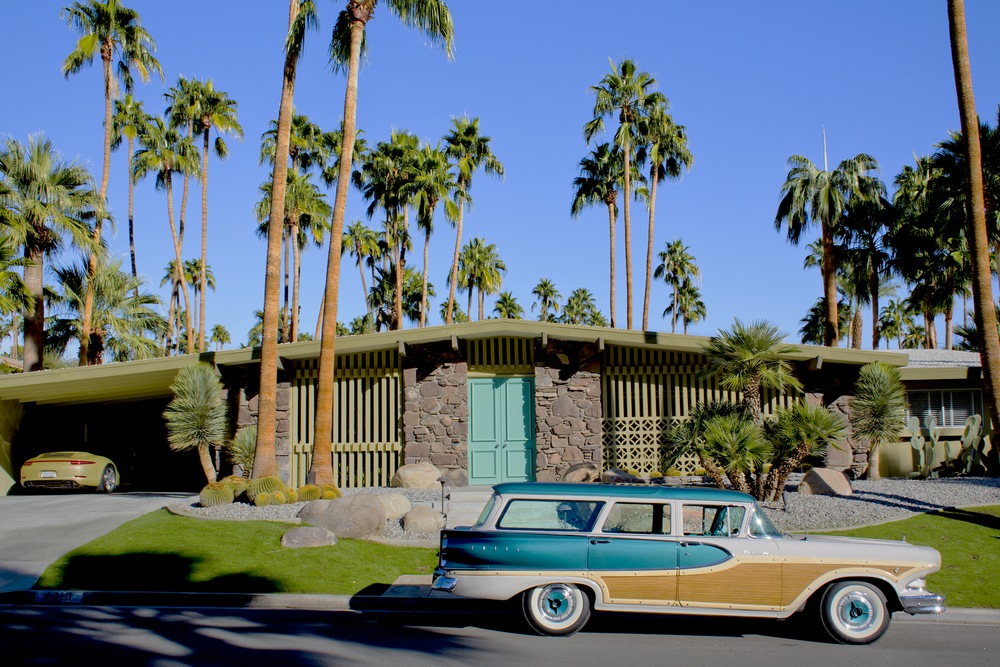 It's a hopeful place and that's something worth honouring.  It has inspired architects from all over the world to create beautiful homes that slip seamlessly into the desert landscape, built for comfort and ease. Through ups and downs, the town has managed to survive. Its natural beauty and lovely climate draw all kinds of people who are allowed the freedom to express themselves as they please, making for a colourful palette from which to draw.
Palm Springs – The Good Life Goes On by Nancy Baron is published by Kehrer Verlag, October 2016
Photography Nancy Baron
Interview by Cécile Fischer