Photographer Tom Shaw recalls capturing the windswept landscapes and hardy surfing scene of England's southwest coast
I got the idea for the project after a holiday in Cornwall with my wife, sitting on the hillside looking down at the surfers. I took a few pictures but didn't think much of it for a couple of years. When I went back to the negatives, I was struck by how different our view from the hillside was to all the other surfing spots around the world. The landscape is so close to the action, and so beautiful, and the weather and light in this country makes for some really interesting pictures. I also wanted to get away from the traditional surfing pictures – blue skies and golden sand are great for your holiday, but it can become very samey.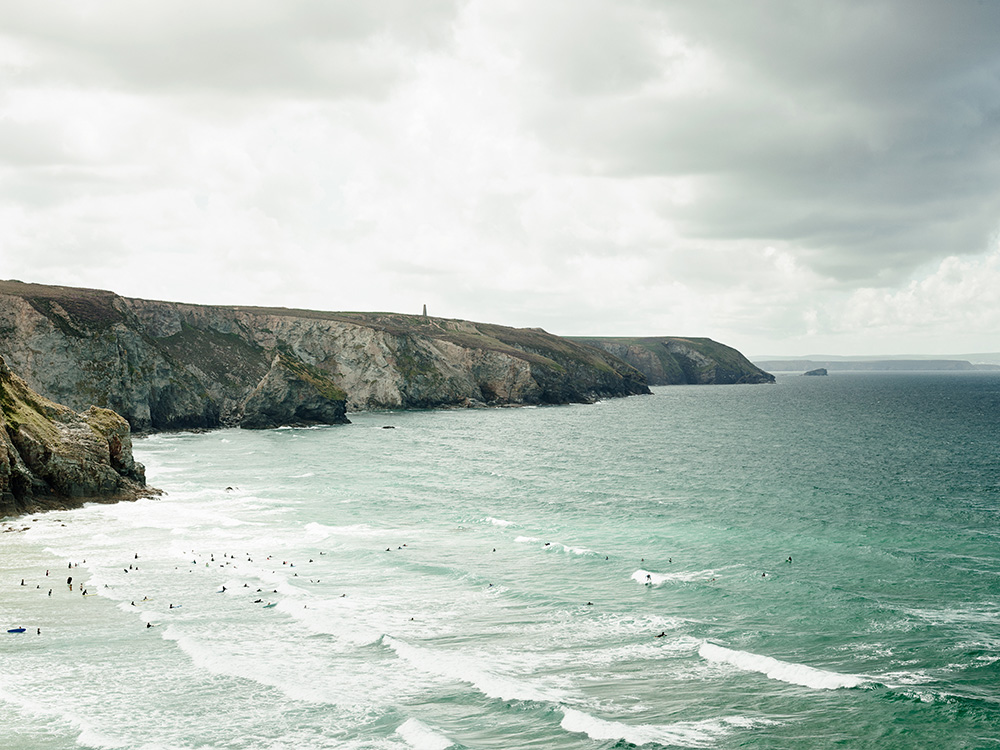 I lived for part of my childhood in Scotland, spending endless hours walking in the ever-changing light and rain, and it made you really appreciate how beautiful rubbish weather is. My perspective of Saunton Sands has been shot a lot, for example (it's a classic viewpoint), but the weather I chose to shoot in really gives the picture the serenity, scale and beauty that I'm after.
A lot of people have asked whether the pictures have been shot with a drone, but in fact they are shot from the steep hillsides overlooking the bay. It can be a challenge getting to the places that you want and you aren't often allowed there, but I think it's always better to beg for forgiveness than ask for permission.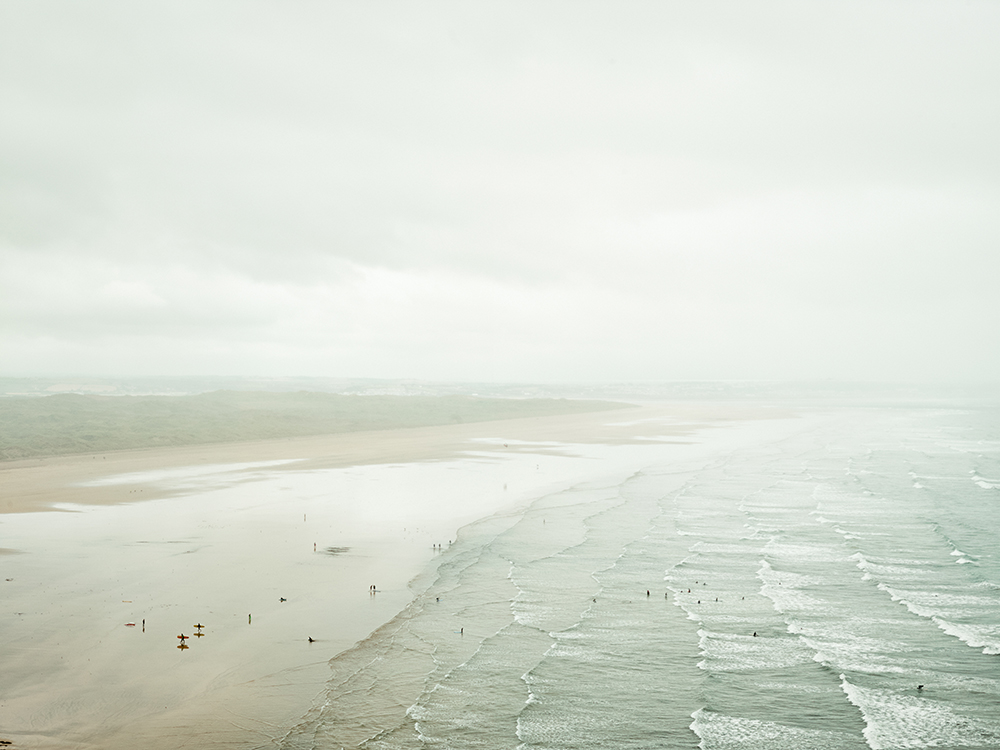 I hope my project will reinforce the perception of surfing in the UK. We have some of the most spectacular coastline and the shifting light makes it one of the best places in the world. One thing I have learnt from this project is that the best surfing is in winter, so it's not for the faint-hearted. All you need is a thick full body wetsuit.
British Surfing Landscape runs at Another Country 18 Crawford St, London, W1H 1BT, until 30 June
Photography Tom Shaw