Russian photographer Elena Anosova shares the story behind her image of a frozen playground on an isolated Siberian island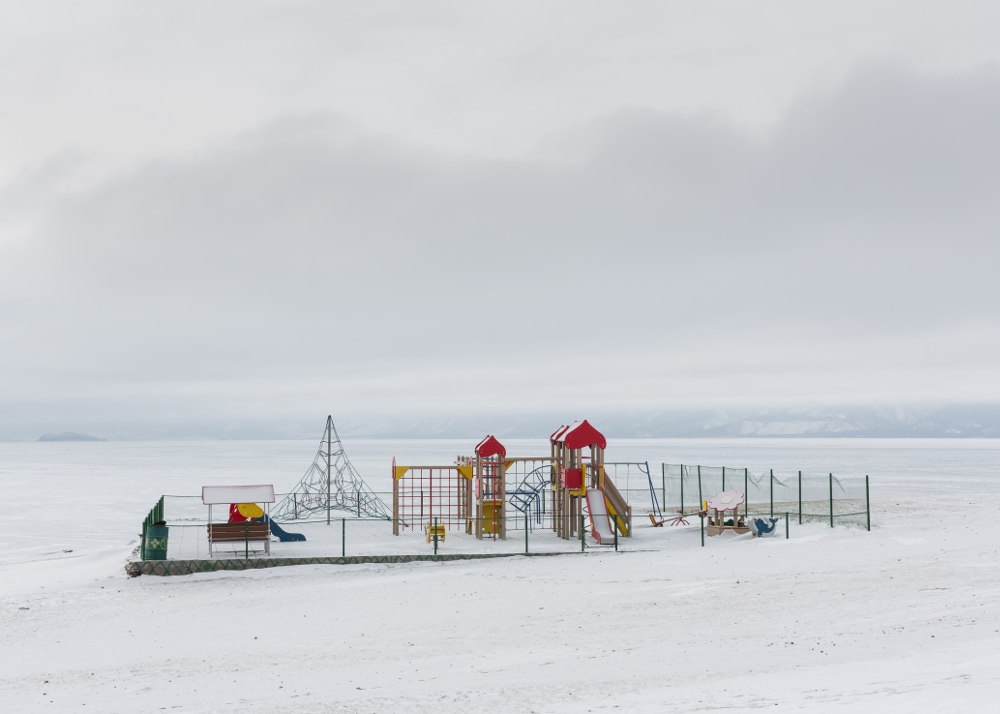 This photo is part of a work called 'Sagaan Sag', which in the Buryat language means White Time. I grew up in this region and spent most of my youth on Olkhon island, where this photograph was taken. Olkhon is the only inhabited island of Lake Baikal, and is the tourist centre of Siberia in the summer period. The region's unique, vast and beautiful landscape makes one understand the slightness of human scale.
I often spent days in the East Sayan mountains and by Lake Baikhal to have the chance to be on my own, meditate, make art, and enjoy the harmonic sounds of nature. With the development of digital photography, I began to capture the space around me, noticing the process of urbanisation, which increasingly manifested in areas where I used to walk.
The playground in this photograph is situated on the bank of Olkhon island; I still remember when it was built five to six years ago. My good friend, a local, insisted the playground was built near the Orthodox Church, situated at the same altitude. From there, one can witness a spectacular view over the lake. The playground was only realised thanks to sponsorship donations and volunteers who levelled the ground.
The island has a population of about 800 people, and is a sacred place for a number of religions, including buddhists, shamans and Orthodox communities. For several years, I have been documenting the life of the local people – the objects of ancient tradition, their history, and the yet undiscovered symbiotic and harmonious structure of human life in the ancient territory.
In December and January, Olkhon becomes hardly accessible from mainland. Ice formation separates the island from tourists and the outside world. The coldness and vast expanse of water in winter creates a unique atmospheric cloudiness; the island is considered as one of the sunniest places in Russia, there are about only 50 cloudy days per year on the island.
During the past year, I have been working on a project entitled OUT-OF-THE-WAY, focused on the ecology surrounding the lake Baikal and the Olkhon Island. There, I am continuing to investigate the different boundaries that are important in my work, and the state of isolation.
Elena Anasova will be showcasing her work as part of 'Grow-Conserve', the third instalment of the Syngenta Photography Award exhibition, open from March 9–28 at Somerset House, London