The Turner Prize-winning sculptor talks to PORT ahead of the closing weekend of his White Cube exhibition, 'Fit'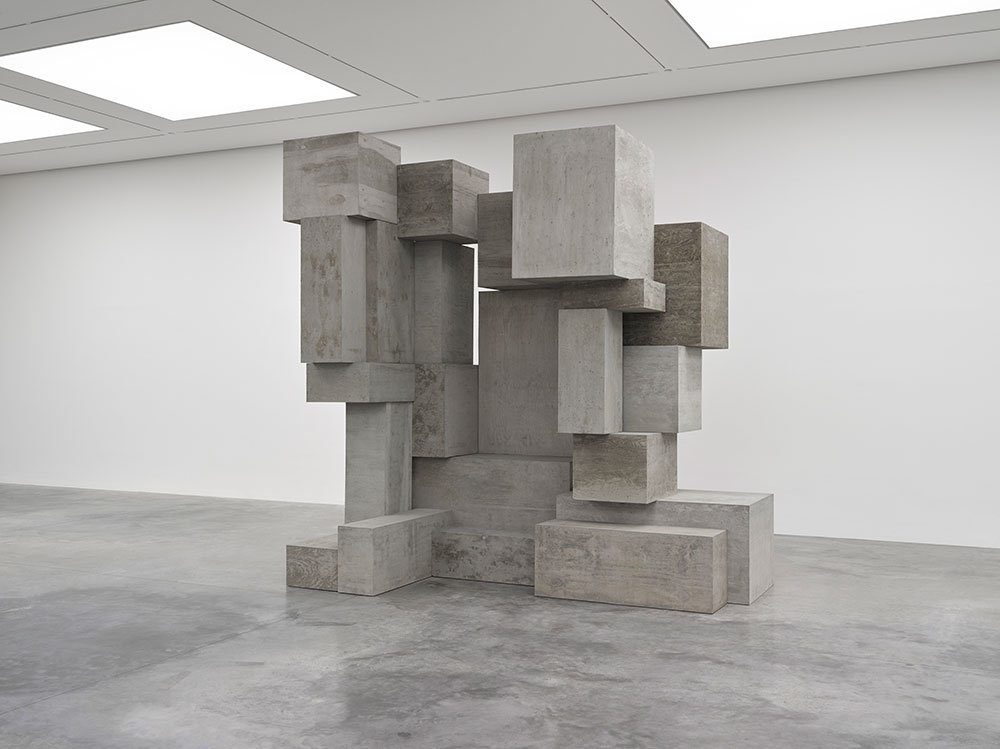 The human form has been at the centre of Antony Gormley's work for nearly 35 years. During this time, he's established himself as one of Britain's foremost contemporary sculptors, gaining recognition for Angel of the North, a 20m-tall figure that towers over those travelling to and from Tyneside, the 100 cast iron statues that comprise Another Place in Liverpool, and, more recently, his instantly recognisable pixelated men.
His new show, 'Fit', sees the London-born artist return to the White Cube, Bermondsey – a follow up to his 2012 White Cube show 'Model' – to create a series of site-specific sculptures set across a labyrinth of 15 chambers. 'Fit' can be viewed an amalgamation and an extension of the ideas presented four years ago, which urge viewers to consider their relation to the built environment while also touching upon notions of belonging and displacement
Here, we chat to Gormley about the story behind the show, why he enjoys watching viewers of his work, and why "all art is made to be seen".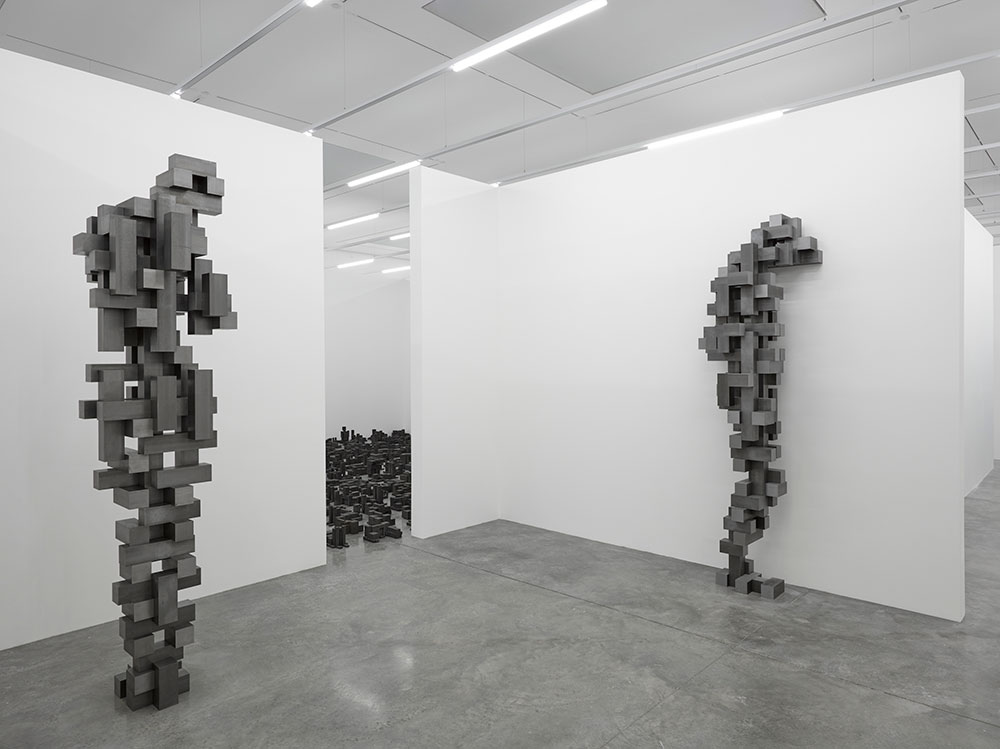 How did the idea for 'Fit' form?
We started with 100 objects that we had made over the last two years laid out on a grid on the floor, and then started getting rid of them. We realised that while the notion of the objects fighting against each other was a lovely demographic idea and that, actually, they communicate with each other in very particular ways. What was eventually best was to allow pairs or singular objects to have their own space, giving each space its own sense of secrecy through experience. One thing led to another, in a very organic way.
How much time do you spend time observing the audience interacting with your art?
The works are, in a way, instruments of activating space. Until somebody comes in and shares the space and the object by moving through it and in it – sensing their own scale and movement in relation to these objects that are also places – there's no exhibition. It sounds a bit creepy, doesn't it, but I do like to watch people negotiating the work. I think it would be stupid not to do so.
I think that, in a sense, human behaviour and imagination have to be part of the raw material of what I'm working with. I'm not interested in creating experiments on human cognition. However, I consider this exhibition a'test site' and I have to be able to register how people are engaging and using the works and spaces that I make.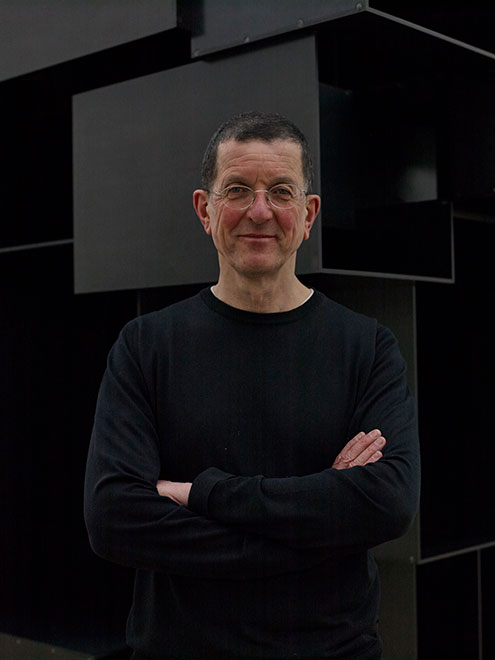 Do observations like this affect the way you will approach other projects?
Not really. I think everything is about research and experimentation. For example, 'Horizon Field' in Hamburg involved quite large numbers of human interactivity and participation, and I still need to learn from it.
I haven't got any prescriptive principles or philosophies about this, but it seems to me that there is no end to the possibilities that sculpture offers us in terms of reflective instruments, and that is what I'm interested in.
'Horizon Field' was my last really big democratic project, and consisted of a huge platform hinged 7.5m above the floor. It would register the movement of one person by the collective, and vice versa. I think that's a pretty good model for a kind of hyper-attentive membrane, in other words a proprioceptive instrument for the collective body to sense the individual, and the individual the collective. I'm looking forward to exploring that idea more.
What is the relationship between the human body and the materials that you have used for this exhibition?
The three major materials used are steel, iron and concrete. All of the materials are a part of our built environment, and the show explores the relationship between the living, biological body and the secondary body of architecture. Often, I've replaced the representation of the biological body with the second body of architecture, so it seemed right to use those common architectural materials.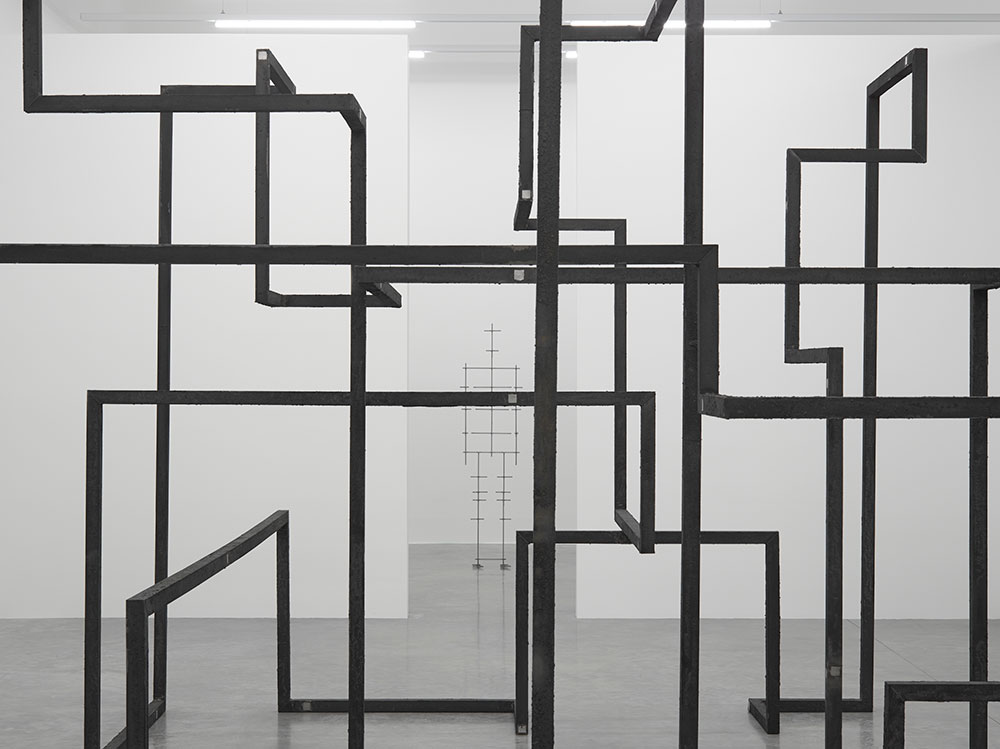 There seems to be an element of play present in 'Fit'. Can you tell us about that?
I think the whole show invites us to be like children. The blocks are reminiscent of LEGO, and that in turn makes us question how our world is built. I guess that, through all of it, I want the viewer to also be a participant. The biggest way this can be done is by interacting with the 15 individual chambers, each of which serves as singular catalysts for contemplation. The collective experience of them all is where the viewer can then reconcile their own feelings and thoughts that may have arisen during their time here.
If you had to choose one particular piece from the exhibit that you think really strikes a chord with the audience, which would it be?
That's difficult, but I think probably 'Passage', because it's simultaneously an object and an experience. It's a metaphor that's very obvious to people.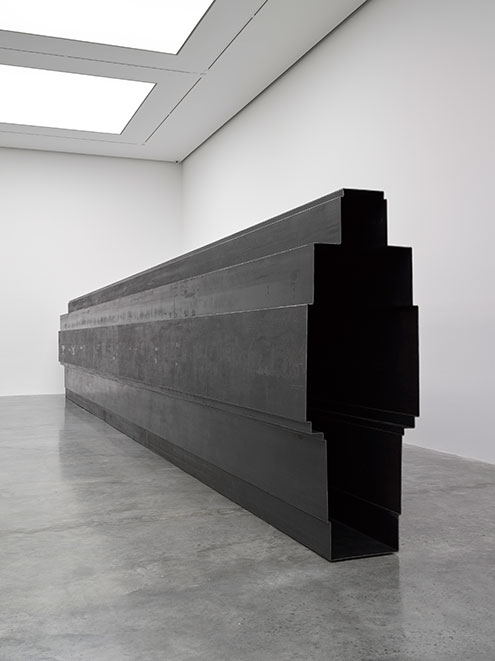 Much of the privately commissioned work you've made in the past is often still visible to and accessible by the public. To what extent do you consider your work to be 'public art'?
My answer is always that all art is made to be seen. It wants to be shared and wants to belong to everyone, in a way. As far as I'm concerned, it's a fallacy to make a distinction between art and public art.
Up until the 17th century, most art was made as a contribution to the collective life of a city or place, and I feel that is still its identity now. Here we are standing in a private gallery where all of these works are for sale, but the door is always open to all. I'm hoping that as many of these works as possible will end up in the shared world.
Sculpture in particular is a communal entity. It takes its natural place in shared spaces, and that's what I love about it. You can make something, put it on the street, or on a mountain or on a beach, and people can either engage with it or completely ignore it. For me, that's still the biggest challenge and pleasure – just to make something, put it in the world and see what happens.
'Fit' Runs at White Cube Bermondsey until 6 Nov 2016.
Additional text Drew Whittam