The photographer discusses a career spent documenting some of the most dynamic and influential British subcultures to have emerged over the past two decades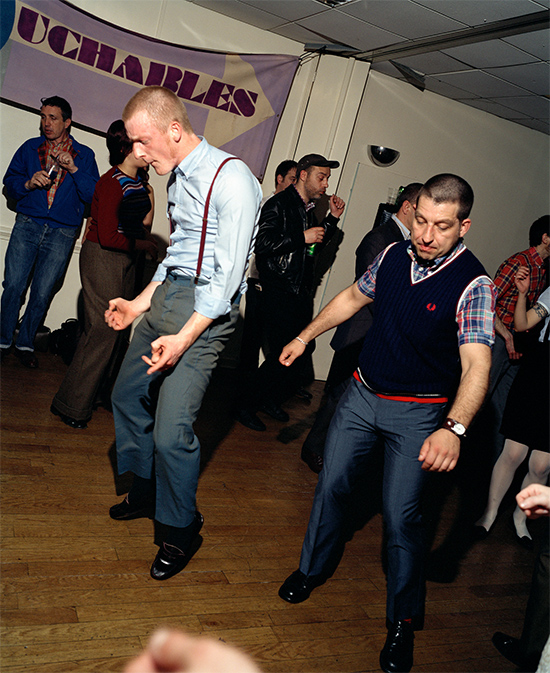 The first moment I picked up a camera, I knew that I wanted to be a photographer. I worked crappy jobs after leaving school at 16, and by the time I reached 20, I was tired out and in desperate need of change. That's when I enrolled at the School of Art in Brighton.
I knew and loved the Northern Soul scene, so I would travel up to places I'd already visited in Manchester, Stoke and Burton-on-Trent to photograph. Often there's a kind of unwritten agreement that you enter into when you put the camera to your eye in these places.
In the clubs that weren't strictly on the agenda, the people behaved differently – even ridiculously – in front of the camera, thinking they were going to be in some awful club photograph. In the venues I was interested in though, the people would remain as cool as they already were, which made my job easier. Back in the late 90s, before the super clubs took off, clubs were small rooms filled with a few hundred people who were all of a similar state of mind, so I would just have to find the characters who were going to be best to work with — it was a captive audience.
After graduating I started working for Sleazenation and Dazed magazine making pictures about subcultural style on the dance floor. I remember being stuck in places, knowing that I couldn't leave until I had at least a handful of good pictures. That time became a learning curve in honing my technique and ability to find the right subjects.
A definitive moment for me was witnessing the breakthrough of UK garage at the Coliseum in south London. I already loved the American sound, but in London it was presented with pitched vocal samples and accentuated sub-bass. The whole scene was just starting to gather steam, and the champagne lifestyle associated with the genre was just taking off. Everyone was dancing and very well dressed, in an almost old-fashioned way that you never saw in most nightclubs. I don't remember seeing anyone else out with a camera while I was out on the garage scene, for two or three years…
In '99, I remember getting a commission through Details magazine in New York who wanted me to photograph nice consecutive nights on the city's club scene. I initially shot about five rolls of film per club, before the magazine's photo editor stopped me right in my tracks: "Only fifteen rolls a night?, you should be doing more like 80!". He then sent me up to the lab where I picked up two carrier bags of film and I ended up not sleeping for an entire week.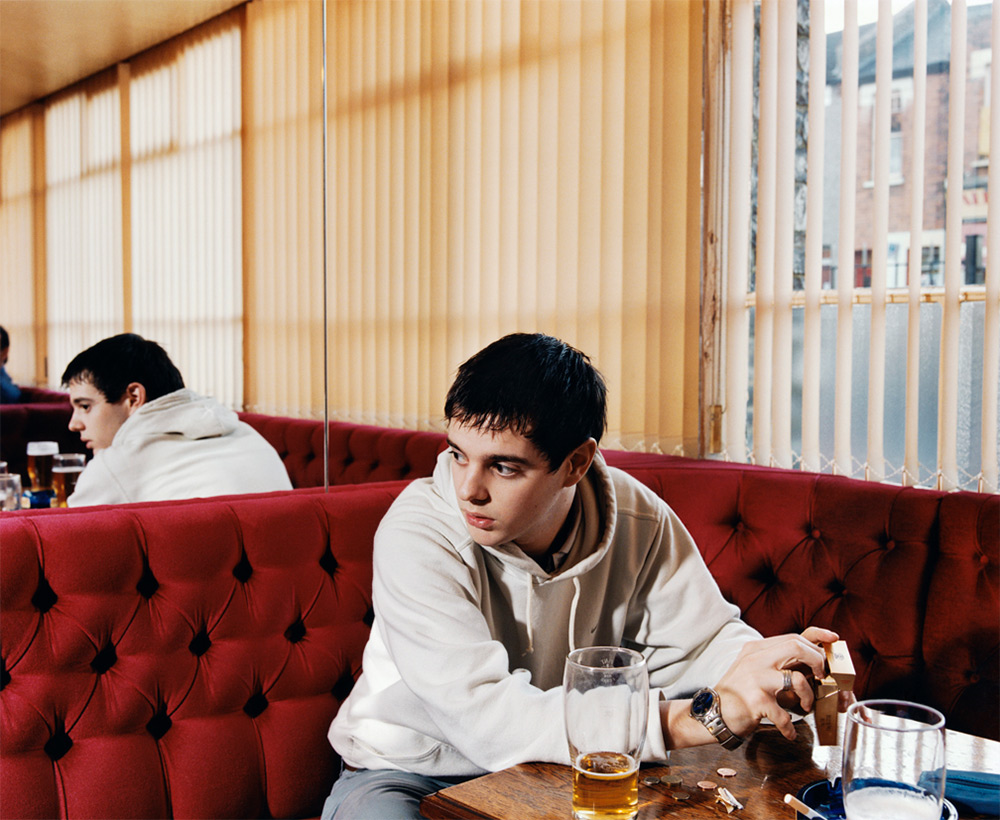 Going on a tourbus with Mike Skinner is exactly like going out on the grime scene, there were so many great environments to work around. That's how I learned how to take my photography and contrive it for each client, taking my style into their world. My experience meant that I had learned how to control a crowd and put on an event, too.
I've been making pictures now for 17 years, but I feel like I'm just getting started as my work has become more encompassing. It's working in galleries, books, zines and films — it's less about just pictures in a magazine now, even though I still love that.
Ewen's latest series, a co-commission by Brighton Photo Biennial titled 'Kick over the Statues', is on display at Brighton's Fabrica Gallery until 27 Nov 2016. He recently appeared in conversation with Paul Hallam at Chivas Regal's The Blend.
Photography Ewen Spencer