The American architect – part of the New York Five and one of the city's most iconic modernists – talks to Port about his body of work and branching out from his beloved colour white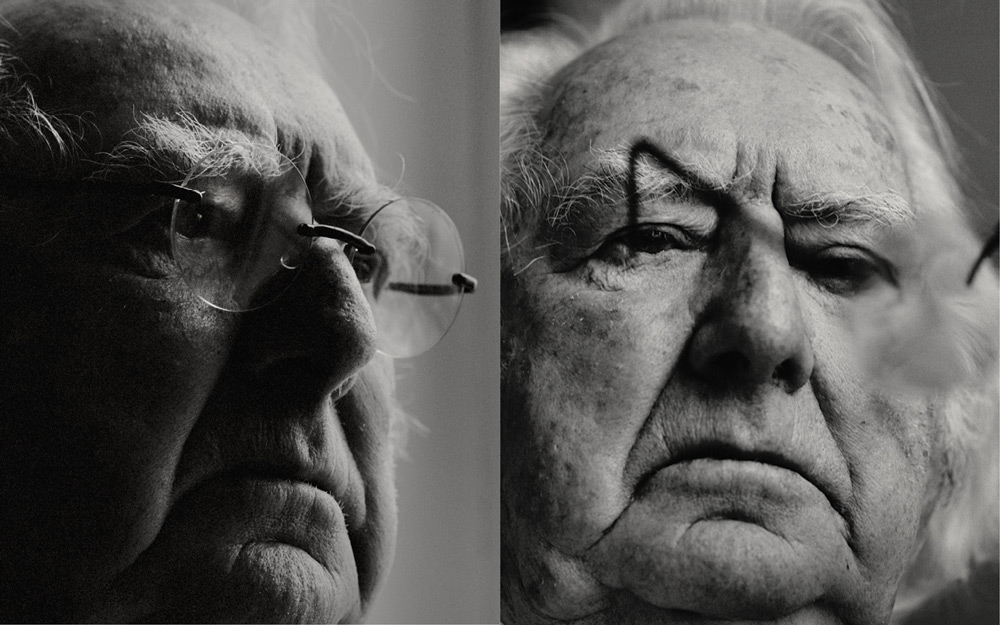 "It began quite innocently," says 
Richard
Meier
 of the events that propelled him to fame. In 1972 he was a young architect practising in New York, and teaching at Cooper Union with John Hejduk, the educator and theorist who would later become the school's dean of architecture; Charles Gwathmey, another architect, was working in the same building. Meanwhile Michael Graves and Peter Eisenman were teaching at Princeton. All the men were near the start of their careers – they had built little, and not much building was going on in New York, which was mired in ever-deepening economic and social crisis.
"We all knew one another. We taught together; we were friends, and we decided to get together and sort of criticise one another's work," 
Meier
 recalls. "So we went to a neutral space, the conference room at the Museum of Modern Art, everyone bought one work that they were currently involved with and the others gave their opinion of it. We had a really good, friendly discussion. And afterwards we said, that was really good – we should make a little pamphlet to commemorate the event."
That pamphlet became, in the hands of George Wittenborn – an art books publisher on Madison Avenue – a slim book called Five Architects, and the architects became known as the New York Five. Each architect included two of their houses in the publication, and Arthur Drexler, MoMA's influential director of architecture, contributed a pugnacious introduction, praising the five for remaining true to the "rational poetry" of pure modernism, as opposed to the "proletarian snobbery" of brutalism and the "elegant but arbitrary" pure structure of Mies and his followers. For a such a slender volume, the effect was electric – even explosive. 
"At the time, most architectural discourse, if you can call it that, was around issues of social responsibility… and perhaps the very faint beginnings of postmodernism and reaction against modernist orthodoxy," says Paul Goldberger, the Pulitzer-winning architecture critic for Vanity Fair, formerly of the New York Times and the New Yorker. "And then, into this mixture, come these young architects who were interested in modernist form and continuing to develop and refine it, and push it forward, and did not feel it was a dead end, but felt it was very much relevant. In the context of the architectural culture of the 1970s, it felt very fresh… very much oriented around pure aesthetics and pure forms and making a shape and making a space as an end in themselves."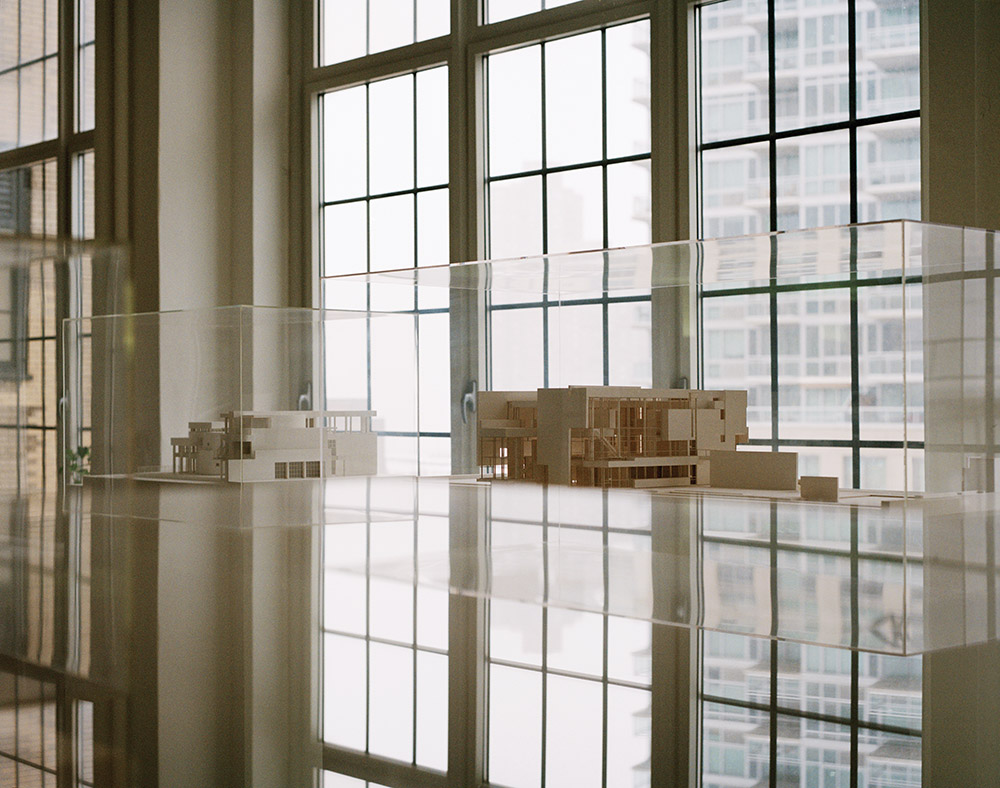 "I was surprised how much was written about it," 
Meier
 says. "It made people think about architecture in a different way, which was very positive." But with modernism divided and falling from grace, this clarion call was controversial. The New York Five became known as the "whites", and were attacked in the pages of the 
Architectural Review
 by a rival grouping of proto-postmodernists and neoclassicists, the "greys". "People certainly read it as a manifesto of some sort, and it provoked other events," 
Meier
 says, although he denies that the aim was polemic. For him, the value was all in those initial meetings: "It was really a wonderful coming together. We knew one another; we had dinner with one another, but this was something different. It was just sitting in a room, talking about the work – not only one's own work, but also the work of the other four."
Meier
 was born in Newark, New Jersey, in 1934, and established his office in New York in 1963. "White" was an entirely apt label for his work. He is associated with the colour like no other architect. The Five were always divergent in style, and their architecture went in radically different trajectories: Eisenman into deconstructivism, Hejduk into sui generis idiosyncrasy, Graves into monumental postmodernism. But 
Meier
 has remained loyal to white-walled modernism. One monograph of his work opens with an essay by him in praise of the colour: "White is always present but never the same, bright and rolling in the day, silver and effervescent under the full moon of New Year's Eve. Between the sea of consciousness and the earth's vast materiality lies this ever-changing line of white."
In interview, however, he's far more restrained – at times, frustratingly taciturn. "I felt that we were part of a tradition and respected that tradition, and showed the way it could be expanded," is pretty much all he will be drawn to say about his relationship with his modernist forebears. But his meaning is spelled out in his work. His crowning achievement is the Getty Center in Los Angeles, a hilltop complex of galleries the size of a small town, developed over more than a decade at a cost of $1.3 billion. Few architects get this kind of opportunity; even fewer could make such consummate use of it. He has built other cultural landmarks in the United States as well, including the High Museum of Art in Atlanta; and he is one of continental Europe's favourite Americans, with major projects such as city halls for The Hague in the Netherlands and Ulm in Germany. Dazzling white is sometimes cut into by pale stone and apertures of sky; grids and purist geometry are kept from sterility with surgical curves and deviations from the orthogonal.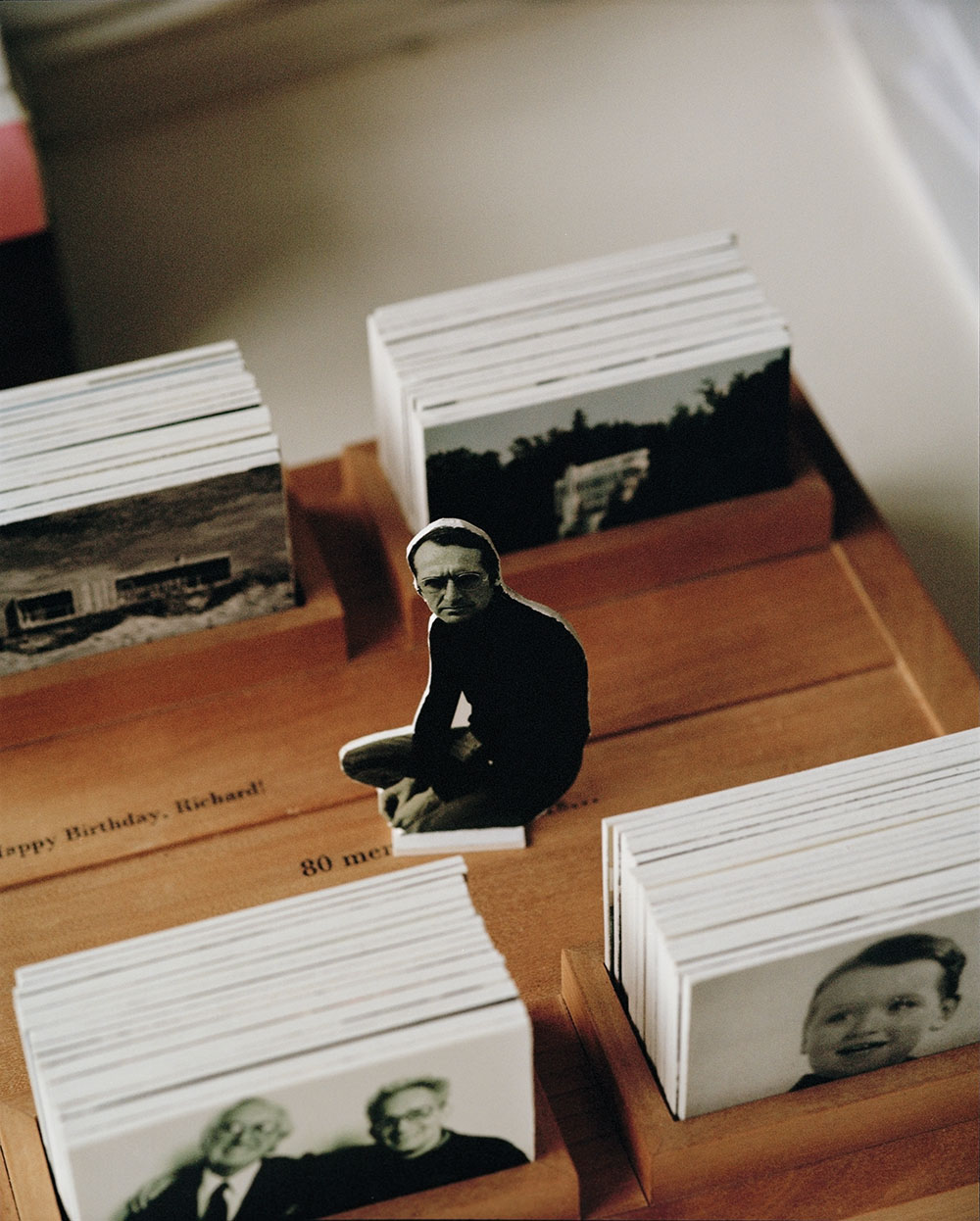 "What he has done is distilled a kind of elegant purist essence out of modernism," says Goldberger. "But his works are very much compositions; they're about balance and weight and lightness and solids and voids, all very beautifully balanced together into compositional wholes that are elegant and serene. That is not what modernist orthodoxy has prioritised so much as what he has prioritised. He has been pursuing his own private version of modernism, consistently, his entire career."
Some of 
Meier
's earliest projects in the late 1960s and early '70s, were in New York. After that, for more than a quarter of a century, he was overlooked in his home city. But with the turn of the century, that changed. Between 1999 and 2006, he built a trio of short, elegant towers on Perry Street and Charles Street in Greenwich Village, a decorous little riverfront group that deftly combines variation and restraint. "To have three buildings together, three blocks on the river, is really unique. It makes me proud," 
Meier
 says. "And they've really transformed an area, given it a new life." 
They also created demand for 
Meier
's architecture among condominium developers. In the early years of the 21st century, with his catalogue heavily focused on houses, civic centres and galleries, 
Meier
 had more than once expressed a desire to design a skyscraper. Since then, a few 
Meier
 spires have appeared in locations around the world, and now one is under way in New York: an apartment tower at 685 First Avenue. The site is a couple of blocks south of the United Nations building on the East River, and 
Meier
 expresses his satisfaction that his own tower is much the same height and orientation. "It's like they're a pair of buildings," he says. "That context gives me great pleasure."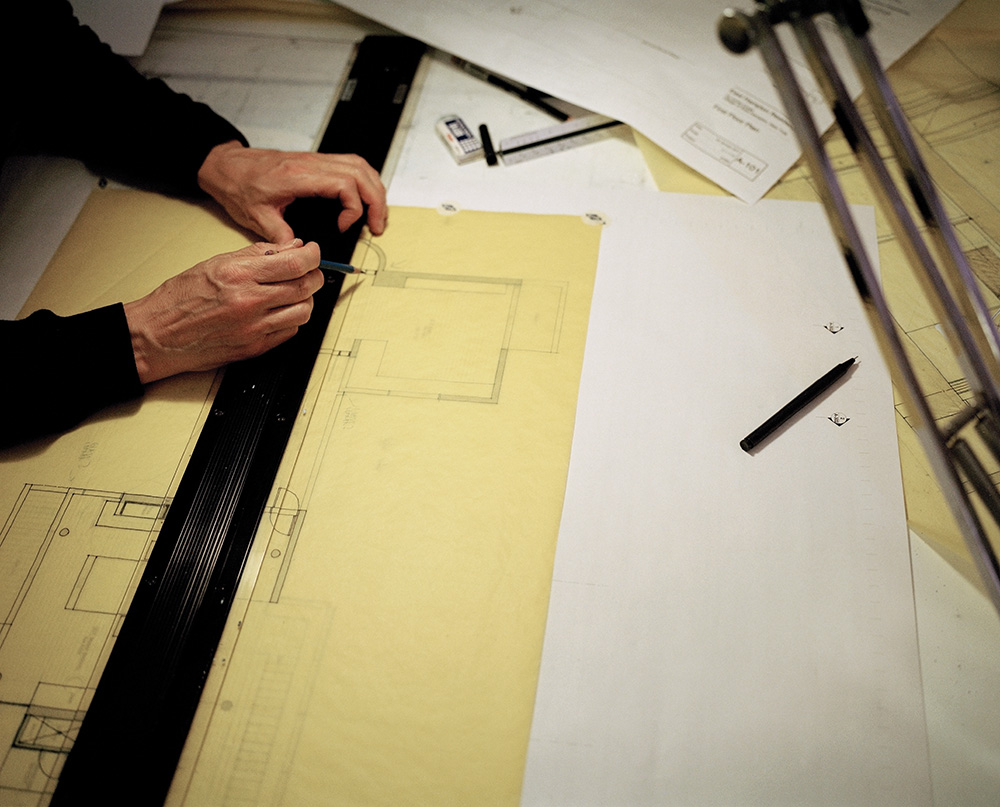 However, once it's finished the uninformed eye might not recognise 685 First Avenue as a 
Meier
: it's black, clad in a "very taut, very striking" curtain wall of shadowy glass. It is a remarkable rupture with the 
Meier
 trademark. What made him break the practice of a lifetime and make a black building? Typically, his reply is a little… well, a little colourless. " came to me and said 'I like your work; I like the buildings that you did downtown, but would you do a black building?' So I thought about it a while, and I said sure. So that's what we're doing."
To break up the mass and highlight the blackness and tautness of the curtain wall, there's a sliver of white about two thirds up the tower: one apartment, different to the others, with clear glass to reveal its pristine interior. An interesting place to live, I say. You'll be able to point it out from across the river.
Another first: 
Meier
 laughs, and permits himself a dry joke. "We should tell the sales people that they should charge more for it."